Hello! My name is Emma and I am the award winning blogger and YouTuber also known as brummymummyof2. I first visited Disneyland Paris when it opened when I was 14 and my love of Disney theme parks began!
When I became a Mum I knew that I wanted to pass on my love of Disney to my children. Our first family visit was when my daughter was two and my son was just 4 months old. It was amazing! Since then we have visited Disneyland Paris annually and for the past few years we have also visited Walt Disney World in Florida. I often get asked if my husband is as Disney obsessed as I am. And I am pleased to confirm he is!
One of the best things about going on a Disney holiday for me is researching all things Disney so I thought I would create a site where I can put the most FAQ I get from my followers. You will find on here everything from the best instawalls to have photos in front of to what to pack to combat that insane Florida heat! Lots of tips on how to prepare for your holiday as well as ideas of items to buy to make you smile whilst you combat those Disney blues (it's a real thing!). A new post will be added weekly so make sure you pop back to check out what's new to read!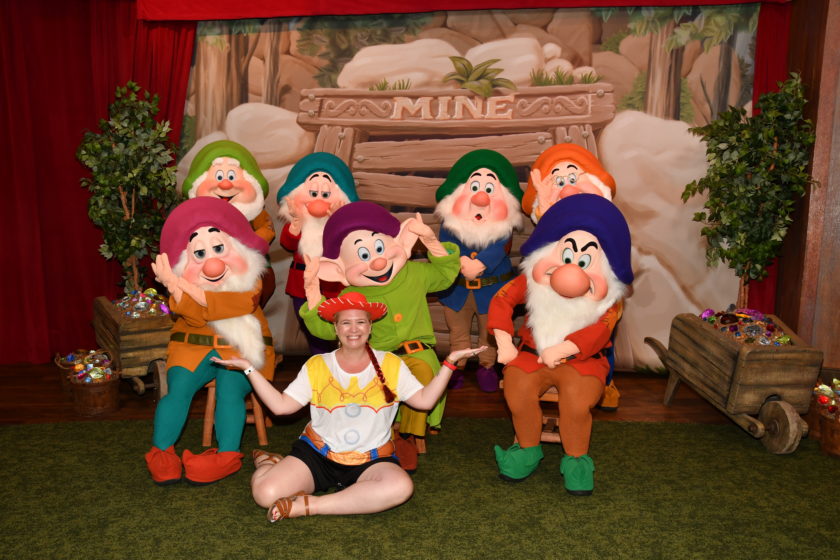 Just some little Disney facts for you now about me: my favourite ride is The Haunted Mansion in Walt Disney World, my favourite character meet and greet is Mickey followed by Gaston and Jack Skellington, my favourite snack is the Cinnamon Bun in Gaston's Tavern, my favourite hotel we have stayed in so far is the Disneyland Paris Hotel (utterly beautiful), my favourite place to visit at the hotels is Trader Sams over at The Polynesian in Walt Disney World. Finally I am most happiest watching the magic of Disney through my children's eyes…or drinking a rather expensive Glowtini whilst rocking some Mickey ears.
I hope you enjoy my little magical part of the internet and I can't wait to share more of our Disney adventures with you all. Lots of Love Em x 💫