I thought I would write a chatty little post discussing what our Disney plans are going to look like for the next year. We get a lot of questions asking, in light of the current awful global circumstances, if and when we will still be going. A lot of you reading this might have had their holidays cancelled. You may be in a similar position and will also be deciding what to do next! I would love to hear your plans in the comments. Will you be waiting until 2022 instead?
Walt Disney World
We were due to stay in Animal Kingdom Lodge this summer. A Free Disney Dining plan was booked and we were really excited at the prospect at staying in our first luxury accommodation. We had booked all our meals. And were really excited to be trying out some new sit down experiences including Story Book Dining. Of course due to what's happened our holiday was cancelled. And in the scheme of what's going on in the world a lost holiday is fairly minimal.
However we do love Disney so were looking forward to visiting again. TUI allowed us to change our holiday to 2021. Which was great. The new cost for a luxury accommodation was just out of our budget so we decided to pay a similar price for a value resort including Disney dining. Since then Disney has made a set of announcements which you can read here. That may impact our holiday. No park hopping, no fast passes, character meet and greets, masks for children over two and so on. And most importantly at the moment. No Disney dining.
What We Plan To Do
We have decided that we are just going to wait and see what happens. The full cost of our holiday does not have to be paid until the end of the year. By then all manner of things may have changed. So I am going to sit tight and wait to see how it pans out. I spent A LONG time yesterday booking what days we are going to be in the parks. For those visiting within the next year you now need to book a space in a park each day on your My Disney Experience app. I find for the best and most up to date information The Disney Food Blog has got everything covered. So I will be watching what transpires with interest. Also of course Tim Tracker will do some great videos I'm sure!
I am really hopeful that the Disney Dining package will come back in some capacity. For a family of four it really is the most cost effective way for us to eat. If we had a self catering apartment it may be slightly different. I will be keeping my fingers crossed! Like I'm sure a lot of you will do.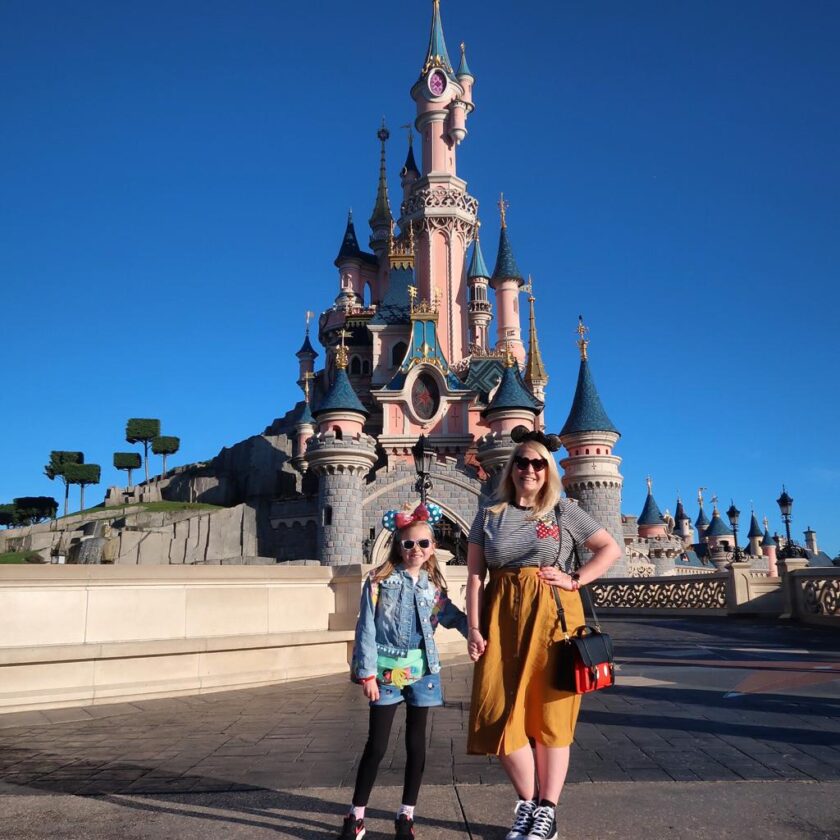 Disneyland Paris
When we had a feeling that Walt Disney World would be cancelled we decided to put a deposit down on a holiday to Disneyland Paris in October. We decided not to fly, and will be driving instead. We are staying onsite (all the hotels are wonderful, let me know if you would like me to do reviews!) and there was a free Disney Dining plan on offer. I was really pleased yesterday to read their opening plans. It seems much more organised than Florida. If you are staying on site you get promised entry. Dining it still on and children under 11 don't have to wear masks. Without parades, fireworks and character meet and greets will it still be magical? Only time will tell.
For those who still want the magic but are concerned about the cost of a Walt Disney World holiday, Disneyland Paris is lovely. I have been several times with and without children and had a great experience each time. Again I will be interested in how the parks will look with social distancing in place. And of course when we go I will give you a full run down of how we found it. I would really love to hear if you are planning on going "home" anytime soon. Also let me know if you like these chatty posts! They can become more of a regular thing. Have a magical day!
If you are interested in booking a Disney trip please check out the affiliate link here and if you are looking for some inspiration on what to take on a trip to Walt Disney World check out my amazon affiliate storefront here!