One of the best things about visiting a Disney theme park for me is being about to dress in outfits I wouldn't usually be seen in. Generally on the school run and running errands I am in casual clothes. But when we visit Disney I love to take part in Disneybounding. But what exactly is Disneyounding and are where do I find easy Disneybounding ideas? I am here to explain what it is and how you can get involved!
What Is Disneybounding?
Disneybounding is when you create an outfit with subtle touches that relate to a Disney character. Many of you will have popped a pair of Minnie Ears on in the past. This is taking it that little bit further! You could wear a colour combination similar to your favourite Princess, for example red, yellow and blue for Snow White. Or if you are off to meet Mickey Mouse you might want to add some dots as a nod to his lovely Minnie.
Why Can't I Wear Full Fancy Dress?
Costumes may not be worn by guests 14 years of age or older; however, some costumes may be permitted during select special events, such as Mickey's Not-So-Scary Halloween Party, Mickey's Very Merry Christmas Party and Disney Villains After Hours. However although costumes may not be worn by guests 14 years of age or older, some outfits inspired by Star Wars may be permitted. Take a peak here for more about dressing for Star Wars: Galaxy's Edge.
Where Can I Get Disneybounding Ideas From?
If you search instagram for Disneybounding ideas you will stumble across lots. There are many amazing and creative Disney instagrammers who will be able to give you ideas on how to bound as your favourite characters. Also there are many ideas and hacks on Pinterest. Check out our Disneybounding board here. You need not spend a lot of money and quite often you can use clothes you already have at home.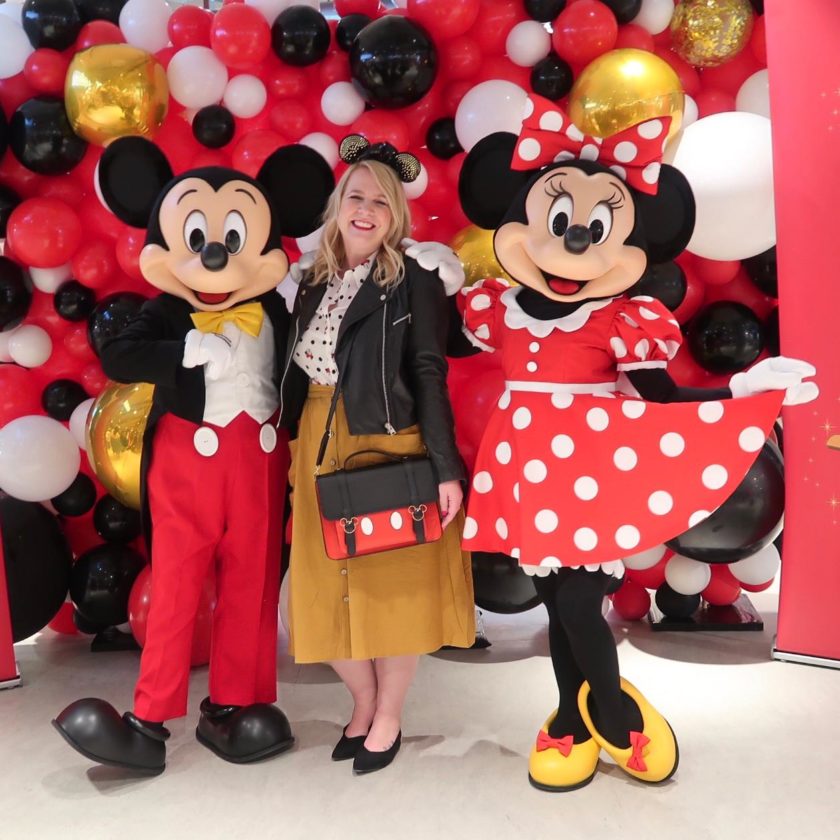 Will Anyone Else Be Disneybounding?
When you go to Disney Parks not everyone will be Disney bounding. But don't let that take away all your fun! I love dressing similar to my favourite characters and the interaction you get with them is wonderful. It's also really fun to do if you are going with children as you can match with them. Generally if you are walking around the parks you will see some other people Disneybounding and you can give them a little smile and a wave. Castmembers also LOVE to see people Disneybounding and it adds that little extra bit of magic to your day.
Are There Any Disneybounding Events?
Dapper Day is an organisation that runs events in various Disney Parks around the world. It's a really fun way to meet other like minded people some of whom enjoy Disneybounding. I attended the Paris trip and had so much fun with my daughter and Mum bounding as Minnie. It was wonderful to see other people's outfits and I can't wait to attend another event soon.
Hopefully you know all you need to know about Disneybounding now and will be ready to dress up on your next trip…who will you plan on going as? To book your next Disney Trip CLICK HERE! (aff link)