(This post contains affiliates links) Whenever I go on a Disney trip I get a lot of DMs asking me all about what footwear people should wear when they visit the parks. You can be on your feet for many hours at a time. Either walking vast distances or standing in queues. You want to make the most of your visit and also don't want to fall into bed at the end of the day with aching feet or blisters! As we are frequent visitors to Disneyland Paris and Walt Disney World I have tried ALL different types of shoes to make sure that my tootsies enjoy our trips so below are my findings. Do let me know your suggestions in the comments!
Trainers
We generally visit Disneyland Paris during colder months so this is the perfect time to wear trainers. I also really enjoy wearing Converse like these around the parks. I encourage you not to wear brand new shoes. Make sure that you have walked them in a bit. New Converse that seem lovely and snug on the plane may rub after you've walked for a few hours.
We have worn trainers in the Florida heat and they are great for a while but they can make your feet very hot. Always ensure that you wear them with trainer socks. It might be an idea to pop a pair of flip flops in your bag if you would like a rest. It's also a great idea to take some for when it rains so you can not get your trainers wet. I would not recommend Converse around Walt Disney World. They simply don't have the support to keep your feet comfortable.
Salt Water Sandals
My daughter and I have worn Salt Water sandals on our past few trips. The sandals are quite expensive but when you get them you can pop them on your feet, then get them wet and they mould to your feet. They are also great for a day around the water parks or the pool as they can get wet. I find that these shoes are brilliant for a morning or an afternoon around the parks. And as they are bright and colourful they do look great with Disney outfits.
Havaianas
These are my husbands choice of shoe! And I must admit Havaianas like these are great and I tend to alternate between these and my Salt Water sandals. Out of all the flip flops we've worn these are the most resilient and unlike cheaper brands like Primark they can last for years rather than a few weeks. I wouldn't put my children in them as if you are getting on and off rides they can fly off if you've not got a tight grip! They also occasionally do Disney versions or children's versions with elastic round the back which is ideal for water parks.
Birkenstocks
For me personally whilst I am in the UK and it's warm I would often be found wearing Birkenstocks but I found in the Florida heat they were just too heavy on my feet. So if I was going to wear a sandal I would rather stick to the Salt Water Sandals or Havaianas.
Sliders
My husband has worn sliders around the park. Generally Adidas ones that we have picked up in Sports Direct. My little boy also enjoys wearing them with socks. They seem comfier and easier to wear than flip flops for children. So if you are looking for an extra pair of shoes to pop in your bag but don't like a flip flop sliders could be the way to go!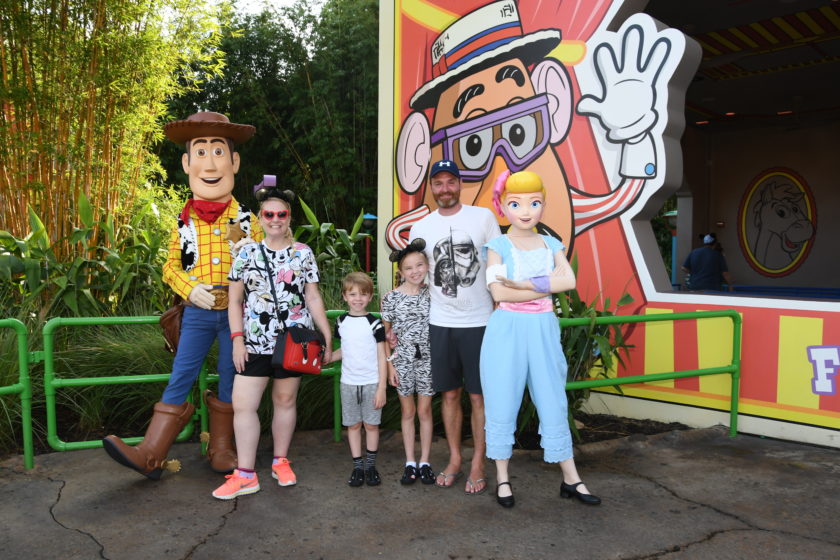 Children
I would encourage you to get your children to wear comfortable trainers or pumps with socks. Clarks do some really great shoes called Doodles which are brilliant. It is also OK for these to get wet so if it rains it doesn't really matter. No my children are older we buy them Nike shoes which are meant for surfing and again are amazing in the rain as the are non slip.
These of course are just my suggestions and what works best for me on a day around the parks. I have friends who love wearing UGG flip flops as well as Sketchers. I think it is a good idea to have a look around and find something you are really comfortable with. Make sure you wear them in a bit and ensure you take more than one pair of shoes away with you. Whilst it is tempting to let your children wear ballet shoes or sparkly teeny princess heels. Its a good idea to always have another pair to hand. You don't want a blister to ruin your whole day…take it from someone who knows!